I am one of the best vocal producers in New York City
and I will get you to sing the best you've ever sung in your life.

PERIOD.


Simply put, THIS is the place that you want to record your vocals, and I am the producer that you want on the other side of the glass when you do!
I have worked with thousands of singers and rappers over the years, recording vocals for everything from Pop to Rock to Hip Hop to R&B - and even karaoke, and I can confidently tell you that just about ALL of them have left my recording studio saying that they sang the best that they've ever sung in their life. That is not an exaggeration. Read the comments on my recording studio reviews page, and then go to my recording studio clients page and listen to my clients *SING*.
I have been singing all my life and have trained with the best vocal coaches in NYC. Applying this experience with my skills in the recording studio has given me a unique perspective as a vocal producer, and one that my clients have told me that they haven't been able to find at any other studio until they came here. And that's because when it comes to professional, no-compromise, RADIO-READY vocals, when you step into that vocal booth, I'll be the best friend that you ever had.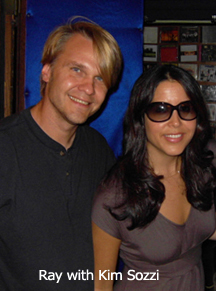 When we tackle a vocal performance together, by the end of it I'll be almost as tired as you are. And that's not an exaggeration. We will sing, sing, sing. and I will get into that emotional trench with you, and together we will pull out everything in you that you have, and a lot of what you didn't even know you had. And we will achieve something special: A compelling vocal, a vocal that reaches people. A GREAT vocal. One that makes you want to say, "Now listen to THIS!"
If you haven't recorded vocals with a serious vocal producer before, you are in for a real treat. And some hard work.
Without GREAT vocals you do NOT have a song.
There it is. That's it. The number one most important aspect of all popular music. It's what separates the achievers from the wannabes. Now of course you need to have a great song to start with, but after that it's all about the vocal performance. EVERY other aspect of the song is secondary. The vocals are the primary thing that everyone responds to, including the music industry.
Because no matter how great the song, no matter how amazing the arrangement, no matter how jaw-dropping the mix. Nothing, nothing, NOTHING else matters if you don't have a KILLER lead vocal delivering it. We love records because of the vocal performances on them, because of the vocal EMOTION on them - even if we don't realize that that's the reason. But it is. We love songs because of how they make us FEEL. That's why, after writing a great song, the next most important step in the recording process is having a great vocal producer.
A great vocalist knows how to make the listener FEEL the song, and I, your new favorite vocal producer, know how to help make you the best vocalist that you can be. Whether Pop, Rock, Hip Hop, RnB, Singer-Songwriter, karaoke or any other genre - I WILL get you there.