My philosophy from day one has been this: No one leaves unhappy. And I can honestly tell you, it hasn't happened yet. That is because I do not work on a project unless I am 110% committed to it being the best that I can make it.
"I've gotten the best performances of my career here, I LOVE working with Ray!" --Kim Sozzi, Billboard Hot 100
"I've recorded with a lot of guys over the years, and Ray is the best I've ever worked with." --Tah Mac, Universal Records
"I've never had a producer pay so much attention to me and coach me so thoughtfully." --Jocelyn Enriquez, Billboard Hot 100
"My favorite place for vocals. It's the studio I feel most comfortable in and the place I get my best performances. Ray is amazing!" --Dee Robert, Billboard Dance Airplay Top 25
"You truly are the "Edit King of Queens," thank you for being ever so accommodating!" --Reina - #10 Billboard Electronic Album
"I've recorded in nearly 100 facilities in my 40 year career. Ray's the best engineer & producer I've ever worked with, and the only one who's ever been able to capture my music the way I hear it in my head." --Tommy Rey, Salsa king
"Great drum sounds!!!" --Jotan Afanador, Guinness Book of Records, world's fastest drummer
"I LOVE recording at Studio Ray!!!" --producer Rich Pangilinan, a.k.a. WKTU's "The Riddler"
"Yo Ray! You done saved our hip-hop asses once again! ... you're like the Johnny Cochran of engineers." --Arson, Hip Hop artist
"Ray is 'THE MAN' when it comes to recording, producing & mixing! I send all of my artists exclusively to Studio Ray." --Moises Vasquez, president, Vas Records
"I just never get as good a sound at any other place ... I recently paid $250+ per hour in Manhattan, and I can honestly say that I didn't like it as much." --Shiest Milleni, Hip Hop artist
"I've tried many other studios, but it seems to me that no one else knows what they're doing as much as Ray, or puts as much of their heart into it." --Demetra, dance/electronic/pop DJ & artist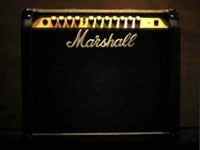 "Thank you Ray for sharing your musical magic with me." --Laura Warfield, singer/songwriter
"Because of Ray's skills as a producer, we got the right guitar and drum sounds to make a 'big' sounding record that sounds better than most of my CD collection." --Jeff Lowell, lead guitarist, Prey
"I've worked in a lot of places and with a lot of producers, and Ray is one of the nicest people I have met yet in this business." --Amy Chandra, vocalist
"The best studio in New York City at any price period! I always get a great vibe there." --Scott MX Turner, The Devil's Advocates